Students to benefit from new research into international law
The Department of Law at Aarhus University has received a DKK 6 million grant from the Professor Max Sørensen Memorial Foundation. The grant is to be used to boost the study of international law and will greatly benefit law students at the university.
The Professor Max Sørensen Memorial Foundation has entered into an historic agreement with Aarhus University, School of Business and Social Sciences, presenting the Department of Law with a grant of DKK 6 million to promote the study of international law.
The funds will be used over the coming nine years to reinforce the classic area of study. International law is a legal system used to regulate relations between sovereign nations and examines the treaties entered into by two or more countries. A key aspect of international law is the issue of the rights and obligations of a nation state.
Great significance for students
Historically, grants from the memorial foundation have been used to support study periods abroad for young researchers, but this new grant may prove to be of great significance to students. It is hoped that the extra funding will encourage more students to take an interest in international law.
"International law is an important area of law today, but it would be good if more students were interested in the subject; we are looking to attract the most talented students," says Jens Hartig Danielsen, Professor of International Law and EU Law at the Department of Law.
He is delighted with the sizeable grant, and explains that the memorial foundation is looking to attract students through a variety of approaches including Max Sørensen Fellowships and a range of prize assignments to be announced annually at Aarhus University.
Jens Hartig Danielsen hopes that more students will become interested in international law and the opportunities that the grant is opening up. He estimates that the grant will benefit 5–6 students per year over the coming nine years.
"It is a fantastic opportunity for students who are writing their theses," he says.
A Max Sørensen Fellowship includes supervision, an office at the department and access to the department's other facilities.
Facts about Professor Max Sørensen,
LLD The Max Sørensen Memorial Foundation was established in 1991.
Max Sørensen held the position of Professor of Jurisprudence at Aarhus University from 1947 until 1972, when he became the first Danish judge to sit on the European Community Court as it was known back then.
Every year, the memorial foundation and the Department of Law organise a guest lecture at Aarhus University, where a leading legal specialist gives a talk related to the subjects on which Max Sørensen worked.
Additional information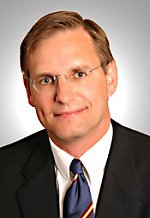 Jens Hartig Danielsen, Professor, LLD Department of Law
Aarhus University, School of Business and Social Sciences
Email: jd@jura.au.dk
Tel. +45 8716 5723
Web