Professor of Law Tine Sommer receives the 2013 Jorck Foundation Research Prize
Professor Tine Sommer from the Department of Law receives the Jorck Foundation Research Prize of DKK 200,000 in recognition of her research on complex biomedical patents and new environmentally sound technologies.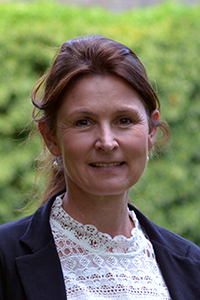 Professor Tine Sommer from the Department of Law at Aarhus University has been awarded the 2013 Mr. and Mrs. Reinholdt W. Jorck's Foundation Research Prize, which comes with a grant of DKK 200,000. She receives the award in recognition of her comprehensive research on biotechnological patenting. In her doctoral dissertation she has analysed 1590 biotechnological patents and has concluded, among other things, that the development in the field of biotechnology and genomics is too rapid for patent legislation and courts in Europe to keep up.
The prize will be presented on 11 December by President of the Supreme Court of Denmark Børge Dahl, who is also chairman of the board of the Jorck Foundation. The ceremony takes place in the Danish Supreme Court in Copenhagen at 3 o'clock.
"I am of course very excited about getting such recognition for my research, and I am honoured to receive this award," says Tine Sommer.
Will continue her patent research
As appointed by the foundation, the grant is meant to serve as "further inspiration for Tine Sommer to continue her research and teaching activities," and this is entirely in line with Tine Sommer's own aspirations.
"I want to use the money to support my research on global norms and not least for continuing the work of my doctoral dissertation about biomedical patenting, new environmental technologies and so on. At the Department of Law we have recently established a research centre focusing on the effects of globalisation on the justice system, so right now I am concentrating on this area of my research. And with this grant I now have the opportunity to continue my collaboration with my colleagues abroad, for example by going on a research stay," says Tine Sommer.
Read more: DKK 4 million for research on legal globalisation (in Danish only)
About the Mr. & Mrs. Reinholdt W. Jorck's Foundation:
The Foundation was established by barrister Knud Jorck by testament as of 4 April, 1936 in memory of the founder's parents, wholesaler Reinholdt W. Jorck and his wife Vilhelmine, born Bøy.
The foundation's capital assets amount to around DKK 250 million
The foundation's main purpose is to support the training and education of impecunious young people within the fields that the board believes will have a significant impact on society; primarily young people who are taking a degree or have earned a degree in the areas of commerce or technology, and young people who have earned a Bachelor's (BA) or Master's degree (MA) within the field of law, social sciences or medicine.
Go to the foundation's website to read more
Further information
Professor, Doctor of Law, Tine Sommer
Department of Law, Aarhus University
E-mail: ts@asb.dk
Tel.: +45 8716 4964