The Department of Law appoints Advocate General Henrik Øe
Previously he has battled giants such as Google and Apple to protect consumers. Now the former consumer ombudsman and current Advocate General at the Court of Justice of the EU, Henrik Øe, has been appointed honorary professor at the Department of Law.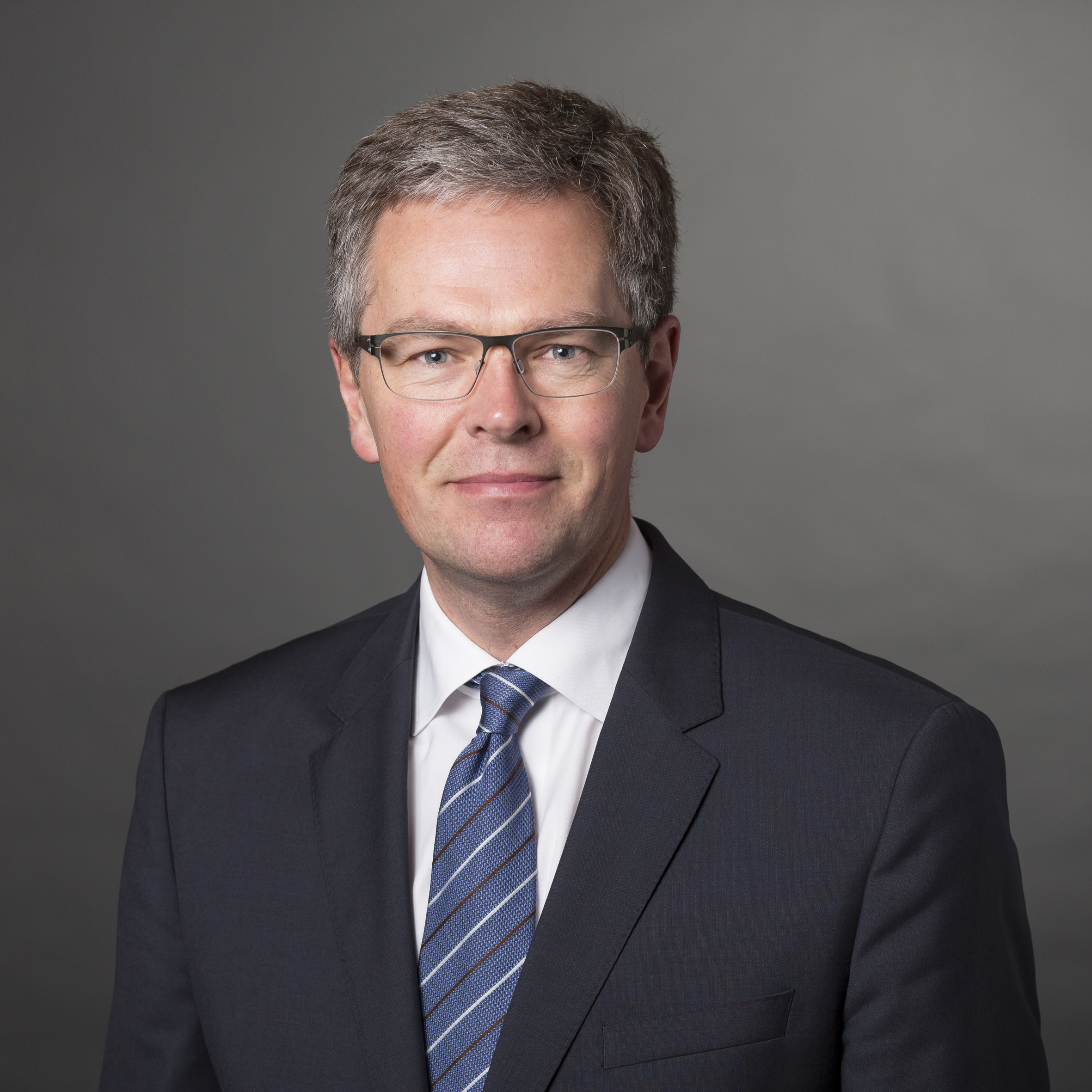 Advocate General at the Court of Justice of the EU, Henrik Saugmandsgaard Øe, has been appointed honorary professor at the Department of Law at Aarhus BSS by Dean Thomas Pallesen until the year 2021.
Although he is an alum from the Department of Law (1991) and has since been a co-examiner, lecturer and supervisor on many occasions at the department, that is probably not why people have heard of Henrik Øe. More likely, people know him from his time as consumer ombudsman (2006-2015) where he boldly brought cases against companies such as Apple and Google, whose careless handling of peoples' personal data resulted in children spending a great deal of money on games and apps by automatically saving parents' credit card information.
"There are lots of challenges - and research opportunities - in the digital world, where the protection of personal data and the sanctity of private life as well as monitoring challenge existing laws. And contrary to what many people think, the law isn't black and white. It's a living discipline and it must keep up with the times. Particularly in the digital age. I very much look forward to discussing such topics with the students" says Henrik Øe.
A vanguard of consumer law
Henrik Øe will become part of the research group on Danish property law at the Department of Law, and Professor Hans Henrik Edlund, who helped recommend Henrik Øe, is excited to appoint a man with Henrik's qualifications:
"Henrik will add extensive practical experience to our department, both from Denmark as well as the EU, and also a theoretical insight into such topics as consumer law, market law and EU-law. He will without a doubt be a valuable contribution to the department's research and teaching, for example as a visiting lecturer in electives such as Consumer Law and Market Law as well as courses on EU-law," says Hans Henrik Edlund.
Henrik Øe is pleased with the appointment and looks forward to collaborating more closely with the people at department:
"I'm pleased and honoured by the opportunity to return to the place where I once studied myself, and I look forward to a closer affiliation and collaboration with the permanent staff at the department. I hope to be able to provide some useful input for research and ideas for new PhD projects, and of course I look forward to engaging in good discussions with the students as well. That's always refreshing," he says.
Facts about Henrik Saugmandsgaard Øe:
Law degree at Aarhus University in 1991, Master's degree (LL.M) in European Law in 1993 at the College of Europe in Bruges
Advocate General at the Court of Justice of the EU
Acting judge at the Eastern High Court from January to October 2015
Consumer ombudsman from 2006 to 2015
Employed at the Ministry of Justice's legal department from 1999 to 2006
Co-author of the books "Forbrugeraftaleloven" (2006) and "EU-konkurrenceretten" (1998) as well as a series of EU-related Karnov chapters on competition law, state aid and consumer protection.