Education news
Law students earn recognition and win impressive position at this year's Vis Moot
This year's Vis Moot team from Aarhus University, School of Business and Social Sciences, Department of Law, was among the top 16 best teams at this year's Vis Moot competition at which a total of 290 universities participated. The team therefore put Denmark on the world map in this prestigious international competition where no other Danish teams made it beyond the opening rounds.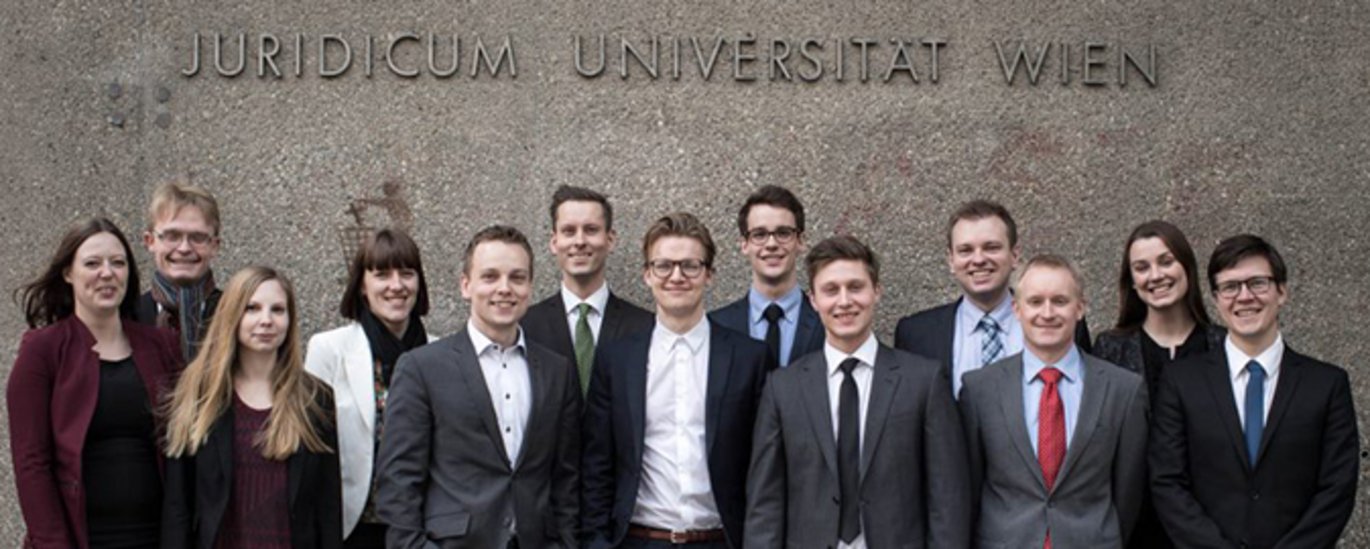 This year, there were 290 participating universities at Vis Moot, with 64 teams advancing beyond the opening rounds.
Making it into the top 16 is an incredibly impressive result, and shows that Aarhus University law students are leading the way in terms of international trade law and arbitration law. The case this year dealt with procedural order, contract amendment and defects liability for the use of child labour in production.
- It is a tremendous experience being in Vienna together with 2,000 people who have all sat and thought about the same legal problems as yourself. And doing as well as we did in the competition does nothing but add to the experience, says Simon Terp, a participant on the Vis Moot team 2013.
The Willem C. Vis International Commercial Arbitration Moot (Vis Moot) is the world's biggest and most prestigious international arbitration procedure competition, where all teams of students present the same fictitious case for a panel of judges.
In addition to the impressive result, two students on the team – Heidi Lindberg Andersen and Jeppe Vestergaard – received a special distinction for their performances in the introductory round, which is regarded as very positive recognition in the legal and academic world.
- It's very nice to see that a public university like Aarhus University is able to do as well as many of the biggest and most famous universities worldwide, says Simon Terp, who definitely recommends his fellow students to try their hands at Vis Moot.
The final of this prestigious international procedural competition for law students has been held annually in Vienna, Austria, since 1994. This year's final was between Monash University and City University of Hong Kong, with the latter winning first place. The object of Vis Moot is to foster study in the areas of international commercial and arbitration laws and to train lawyers to become tomorrow's international arbitration judges and lawyers.
Close collaboration with the LETT law firm.
LETT has supported the students throughout the entire process. They have acted as sponsor and mentor for the students, guiding and helping them to prepare for the fictitious case and the numerous preliminary rounds and pre-moots.
- Being able to work with LETT's lawyers is not something we're normally able to do on the law programme. It's a very rewarding experience, says Simon Terp about collaborating with LETT.
LETT in brief:
LETT can trace its roots back to 1869 and is thus one of Denmark's oldest law firms.
LETT has 283 employees, of whom 140 are lawyers.
LETT has offices in Aarhus and Copenhagen.
LETT's reputation is reflected in the positive international rankings among the international institutes which every year conduct surveys of law firms.