Hans Gammeltoft-Hansen to give prestigious talk at Aarhus University
Professor Hans Gammeltoft-Hansen, former Danish parliamentary ombudsman, is to give the Max Sørensen Lecture 2012. The lecture is held once a year in honour of Professor Max Sørensen and the Department of Law at Aarhus University, Business and Social Sciences.
One of the most prominent and distinguished lawyers in Denmark is visiting the Department of Law at Aarhus University, Business and Social Sciences, in conjunction with the annual Max Sørensen lecture. Based on his background as Danish parliamentary ombudsman, Hans Gammeltoft-Hansen will talk about the extent to which international law plays a role in the ombudsman's daily practice:
"Thanks to his extensive experience, Hans Gammeltoft-Hansen is in the best possible position to shed light on whether international regulations play a role in the central work of the Danish authorities. The knowledge and insight he possesses within this field is unique," says Max Sørensen Professor, Jens Hartig Danielsen.
Hans Gammeltoft-Hansen will give a lecture on the following topic:
The significance of international law for the work of the ombudsman
The lecture is being held on Thursday 15 March 2012 from 12.15 - 13.00 in the Lakeside Lecture Theatre 1, building 1250. After the lecture, the Department of Law is hosting a reception for everyone in the foyer from 13.00 - 14.00. Everyone is invited to attend the lecture, and registration is not necessary.
The Max Sørensen Lecture is part of the collaboration between the Department of Law and the Max Sørensen Memorial Foundation. In 2009, the foundation granted DKK 2.2 million to establish a Max Sørensen professorship in international law. Under the management of Jens Hartig Danielsen, Professor of EU Law and International Law, the foundation is also supporting a public law research project attracting contributions from lawyers at a number of universities and public authorities.
Hans Gammeltoft-Hansen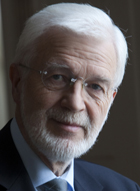 Hans Gammeltoft-Hansen has had an impressive career as a lawyer, both within jurisprudence and as a practising lawyer.
Hans Gammeltoft-Hansen completed his law degree in 1970, his PhD degree in 1973, and was awarded a doctorate in 1976.
In 1977, Hans Gammeltoft-Hansen was appointed Professor of Jurisprudence at the University of Copenhagen.
From 1987 until 2012, Hans Gammeltoft-Hansen was the Danish parliamentary ombudsman.
Contact: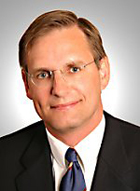 Jens Hartig Danielsen, Max Sørensen professor, LLD
Aarhus University, Business and Social Sciences
Department of Law
Email: jd@jura.au.dk
Tel.: +45 8716 5723
Mobile: +45 4053 3937
Web